Case History: Operational Success Dimension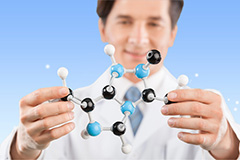 A start-up company was developing a series a small molecule receptor agonists.
They initially consulted with BioStrategics Ltd almost a year before its first Phase 1 trial.
The lead molecule, having a number of potential clinical pathways, showed unique hematopoietic properties in preclinical testing.
As a result, it was decided to perform extensive, highly specialized pharmacodynamic testing as part of the Phase 1 program.
As part of a "virtual" development team, BioStrategics Consulting Ltd assisted the sponsor in assembling the requisite information, including relevant sections of the Clinical Investigator Brochure, prior to human testing.
We then evaluated potential Phase 1 sites, eventually selecting a site in the United Kingdom, which had previously published articles about studies in the same clinical area.
Dr Silverman was responsible for all of the following:
coordinating with the site, directly overseeing the creation of the normal volunteer clinical protocols
visiting the site for the first dose preparation by the research pharmacy and for the first dosing in humans
acting as medical monitor for the study
acting as the client's primary contact for adverse event evaluation
along with site personnel, interacting with, and visiting, the academic hematology laboratory that performed the specialized pharmacodynamic tests.
Not only did the initial trial achieve its scientific objectives, but also all concerned – including corporate management and lead investors – had complete confidence in the resulting data and its implications.
Soon after the trial data were available, the client convened its first-ever team-wide planning meeting, at which the clinical data provided vital decision-making data and were central to a major shift in corporate strategy. Such action could only have been taken following an operationally successful clinical trial – another aspect of our commitment to our clients' overall success.